Excavation Services
Over 40 Years Of Experience | Locally Owned Business | Free Estimates
Comprehensive Excavation Services
To some people, it might look like nothing more than a big hole in the ground. To our team at Jim Miller Excavating, it's a work of excavation art. From septic systems to full basements, our highly trained team ensures your excavation project precisely crafted to what you need while still protecting the environment. Contact us today.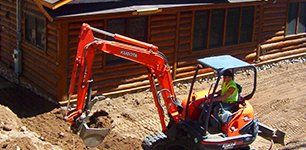 Excavation Services Include
Basements
New foundations
Drainage systems
Backfill services for trenches
Site preparation
Land clearing
Septic systems
Grading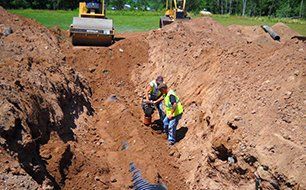 Quality Excavation Services
Call us for a FREE estimate.
(715) 638-2552

Jim Miller Excavating did a fantastic job excavating our land on Deer Lake in Sawyer County. The land was raw and hard to envision as a buildable plot. When Jim was finished, it actually looked like a yard with a nice plot with trees and a slight slope.
– Lexa and Tony Sisko