Shoreline Restoration
Over 40 Years Of Experience | Locally Owned Business | Free Estimates
Avoid Problems Caused by Shoreline Erosion
Heavy rain, strong wind, and people can cause the shores of lakes and ponds to erode over time. If it's ignored, it could pose a threat to properties overlooking the water. Homeowners associations, developments, golf courses, commercial properties, and private residences have been affected by this issue.
If you're looking for an innovative, environmentally responsible, and cost-effective solution to this problem, then you're looking for Jim Miller Excavating.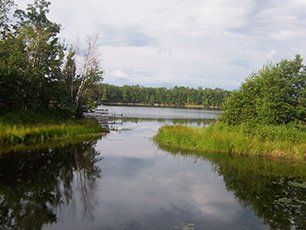 Our Shoreline Services Include
Preventing shoreline property loss
Preserving depth
Protecting against soil displacement
Preserving aesthetic appeal
Preventing shoreline cracks and gullies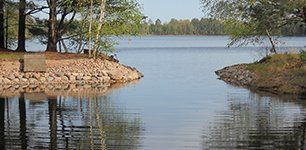 Protecting Our Shorelines
Call us for a FREE estimate.
(715) 638-2552

Jim completed a dredge to open a channel to our lake property. It was challenging. Jim led all aspects of the project. The work was complicated by a soft, marsh-like lake bottom. Our project would not have been successful without Jim's persistence, skills, and knowledge.
– Chris Slusar